Animation is an art which can be expressed through technology.anybody can make a beautiful animation if he has confidence.animation is a type of entertainment.there are many films like Namo, Ice age are some of the hit Animated movies. basically, Animation means it

is a way of making a movie from many still images. The images are put together one after another and then played at a fast speed to give the illusion of movement. ... A person who makes animations is called an animator.
Animation can be done through Animation applications. basically, there are two types of animations namely 2 Dimension & 3 Dimension. if you want to create a professional animated movie you need high-end software like Autodesk Maya, Adobe animate etc.they are all very expensive.
.
But if you want to do animation without these complications you can follow this article, we can't afford expensive materials but we all have smartphones. these small gadgets are enough if you have confidence. In this article, I want to express some of the best 2D&3D animation applications which are suitable for all types of phones and have rich features. but as all applications have deficiencies, these applications also may have some deficiencies.so lets explore some of the best applications.
1.

Toontastic 3D
Toontastic 3D(animation) is a powerful and engaging tool for digital storytelling and provides kids with a set of digital tools to create their own cartoons. It's visually appealing, has great in-app support and sharing features, and relies on self-created animation and narration to tell stories. Toontastic 3D provides a stunningly easy way by how it makes the complicated process of creating an animation short movie so simple.
Best features :
>
Design your own animation characters with 3D drawing tools
>
Add yourself to your adventures with photos and custom colored characters
>
combine your audio recording with dozens of constitutional songs
>
Export animation videos to your Photos library to share with family and friends
> its a secured and fastest rendering developed by Google
2.

FlipaClip: Cartoon animation
It is best for making cartoon videos. this application helps you to create awesome cartoons and emoties.
FlipaClip's responsive interface provides the best drawing and animating experience. Its simple intuitive controls are easy to get started but powerful enough for your creative ideas. Challenge your animation skills and participate in their contests! You could win exciting prizes. this application is best for cartoon creation.
> Plenty of drawing tools
> You can use up to 3 layers
> You can add music/recorded audio
Animate it is one of the best video animation app for creating animations on your smartphone or tab. Whether you are a student, gamer or a professional animator, Animate it is useful for all who loves animation and looking for an animation creator app on the go.usually it is best for beginners.
Best features :
>
Skin and character selection
>
Create buildings and select from a range of props
>
Edit up to 32 keyframes in each clip and up to 20 files
>
Customize, create, and edit scenes and characters



>

Reset, mirroring, pose or copy available
Click here to download >>
4. Plotagon Story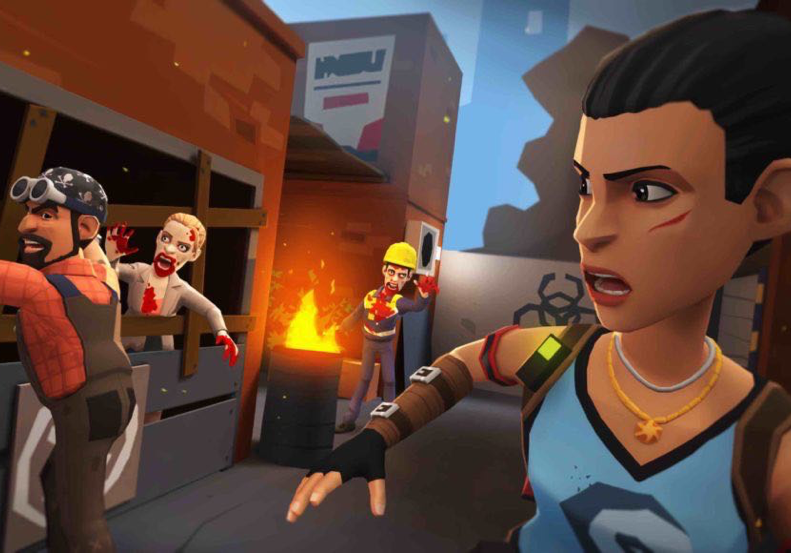 Plotagon is also a storyteller animation application developed by plotagon.I don't have personal experience with this app.but according to the critic's review, this application holds a better marketplace in animation.it is very helpful for YouTubers and creators .this app has lots of features which are best for a creator than an animator.
> Lots of inbuilt characters
> you need to have a perfect story to make a content.
> best for creators like youtubers etc
> lots of scenes, emotes and other features
> you can directly share it with friends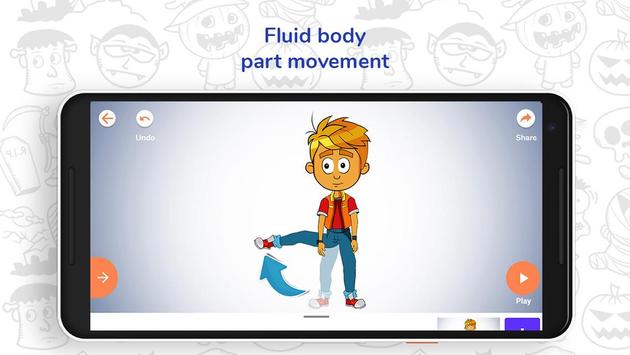 TweenCraft is a great storytelling animation maker.there are lots of characters, movements which are inbuilt will help you to create an amazing story.it also helps you to create your own dream character. but this application is in

Beta* stage

.so this may not comfortable with some smartphones.
> You can create a cartoon video with tween craft all you need is a story

.
>
You can record your own dialogue, App automatically makes your voice cartoony
.
>
You can choose any of the provided animations for the characters or create your own animation within the app , and that's super easy.
> You can share the video through any media also you can upload it to youtube.
> Also you can make memes using this app
6. Animation Desk
Animation Desk is a popular mobile animation app.it is completely customizable.you can draw your character also you can add emotions to your character.this application is a basic cartoon animation maker.so you can't expect more from this app.if you are a beginner then this is best.
> User-friendly Interface
> Lots of painting and pressure point tools
> color selection palette
> onion skinning with overlay settings
> Powerful frame moving setting
There you have it guys. The best animation creator apps for Android for creative artists on the move. Do drop us a line in the comment section below with your recommendations. Also, do share which apps you would like to see featured on this list.