We all want to have an amazing identity.so we are using unique images to represent yourself.so the logo is important to represent our uniqueness. we can make an outstanding logo using photoshop software.but all of us can't afford photoshop and also it is complicated for common people.photoshop is can only be used by professionalists.so most of us using smartphones. and we are playing many games like pubg, the clash of clans etc.sometime we become a star in it.so represent ourself we are using the logo.
So making a logo is not easy work.so in this article I want to mention some of the best websites which provide amazing logo making services.some of the websites are free and some of them are paid.you can either use any.you can customize these images when you are downloading.also these website provides its own android application.you can download and use it. but as of now, these sites only provide the same structured log. for a best and awesome logo, you can use some other applications.these are some of the websites.






they provide logo design service in order to give business owners the option to make their own logo, on their own terms, and on their own time. the users have complete control over the design process tend to love their logo that much more — simply because it was made by them. A few other details that make logo design process so unique include:

Thousands of logo icons for every major industry

Hundreds of fonts and colors to choose from

Create an unlimited amount of logos (just purchase the one you love)

Downloadable image files, including PNG, JPG, GIF, and EPS

Purchase promotional products on-site to showcase your new logo
One of the best gaming logo maker ever. but the major reason is it is not free. you can create an amazing gaming logo using this website. also, there are applications which is part of this website.this is a website not an app.some of the great features are
variety of models

easy to use

customizable

you can download it in any format

you can purchase packs
the logo is a picture or just a sketch with a particular meaning, and represent the sense of enterprise, regions, organizations, products, countries, institutions, and other things that need something short and easy to remember that the actual name.
This application was created to inspire you in designing a logo.
This application has a fairly good picture, lightweight application, a simple look but not boring.
collection of ideas logo

logo design inspiration

esport logo design

logo design ideas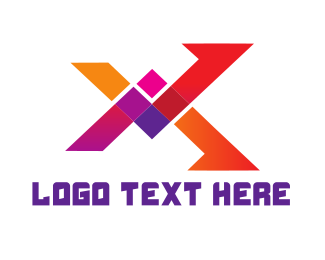 Best free website to create an awesome logo. this website provides a professional touch to your logo.this website doesn't provide full access to users because of paid services.
Placeit is a mockup and design tool that allows you to create beautiful visuals and marketing materials instantly and straight from your browsers. Place it's library features design templates for every occasion, the easiest mockup generator, a custom logo maker and every apparel mockup you can think of.